Based at the WW2 Gun Emplacement at the Northfield, Burray, Orkney Islands. Orkan Adventures has been providing super days out for the adventurous people of Orkney since March 2007.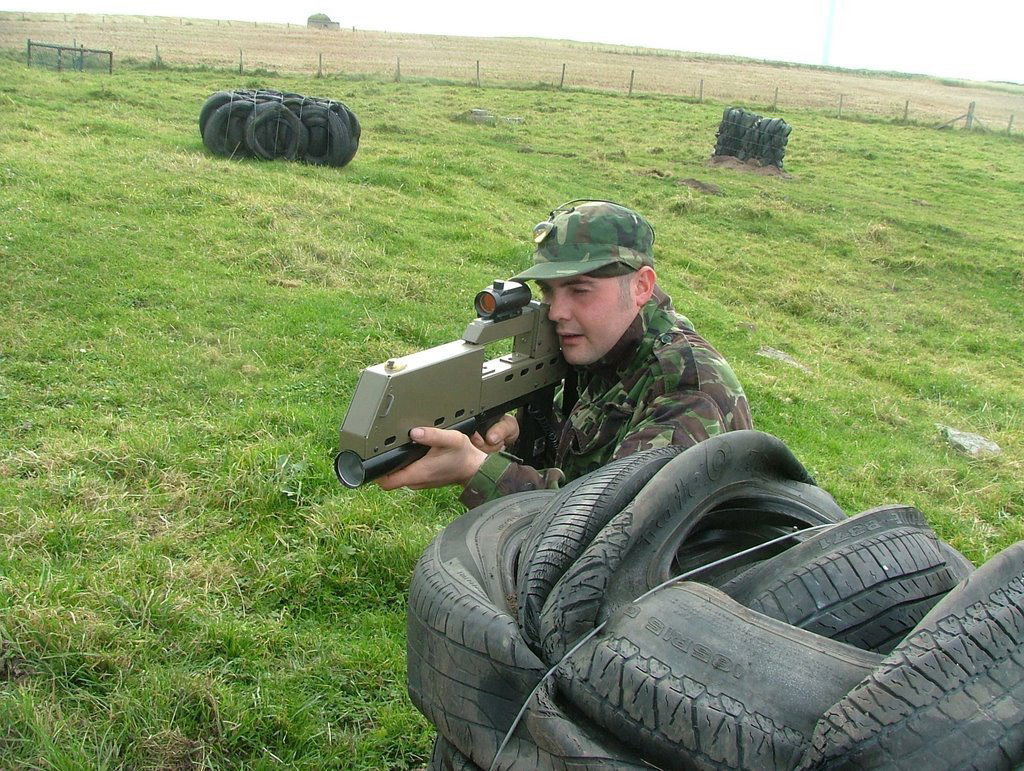 A day's Battlefield live makes for : -
A fun team-building exercise or corporate event,
- A great stag or hen party, or
- An unforgettable birthday treat for kids of all ages.
Battlefield live guns are also available for hire (so that you can take them away to use).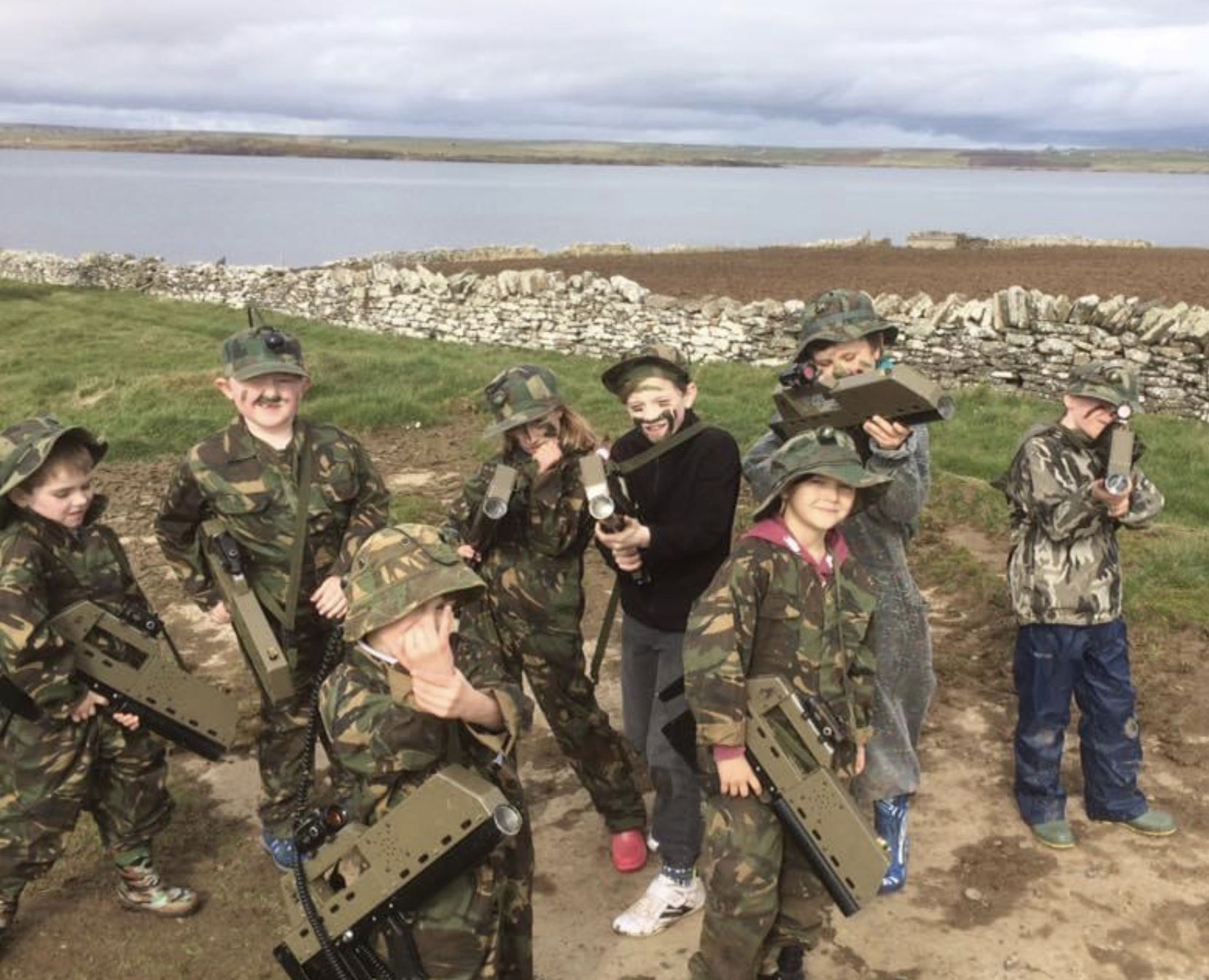 What is Battlefield Live?
Battlefield live is a combat simulation game that can be played by people of all age's and abilities, it can be played both outdoors or indoors.
It is a tactical game of stealth akin to laser-tag which could be described as electronic paintball. Each player is given a gun that fires an invisible and harmless beam of infra-red light similar to that of a T.V. remote and a hat with sensors on it that react when you get shot. The guns can be programmed for different amounts of lives so that players can be eliminated earlier or later depending on the scenario.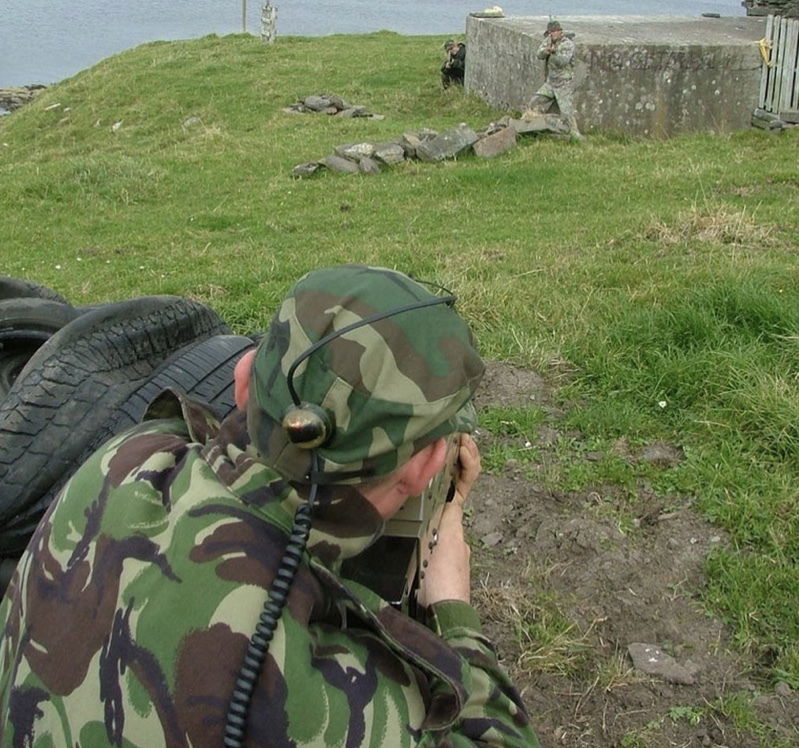 How do you know when you have been hit ?
The gun speaks to you. When you have been shot the gun gives a hair - raising cry "aah". They also tell you when your ammunition is low.
Unlike the paintball there is no age limit to the battlefield live games( as long as you are strong enough to hold the guns you can play).
To make a booking please:
CLICK HERE to download a

Battlefield Live booking form.doc

IF YOU WISH TO PAY IN FULL NOW PLEASE CHOOSE FROM THE OPTIONS BELOW ( Or you can pay individually when you get to the site

We can now accept on site chip and pin card payments with PayPal Here)

We have 3 different hire options:
off-site hire take the guns home to use at your own venue Cost £6 Per Gun CLICK HERE TO PAY NOW
on-site hire hire the guns and use our site

Cost £10 Per Person CLICK HERE TO PAY NOW

on-site hire with a marshal hire the guns and have a marshal for 1.5 hours to set up and run games for you Cost £15 Per Person CLICK HERE TO PAY NOW
IF YOU WOULD PREFER TO MAIL YOUR BOOKING FORM PLEASE SEND TO THE ADDRESS HERE Contacts
Bookings should be made a minimum of 2 days before the required date