Based at the World War Two, Gun Emplacement at The Northfield, Burray, Orkney Islands. Orkan Adventures has been providing super days out for the adventurous people of Orkney and further afield since March 2007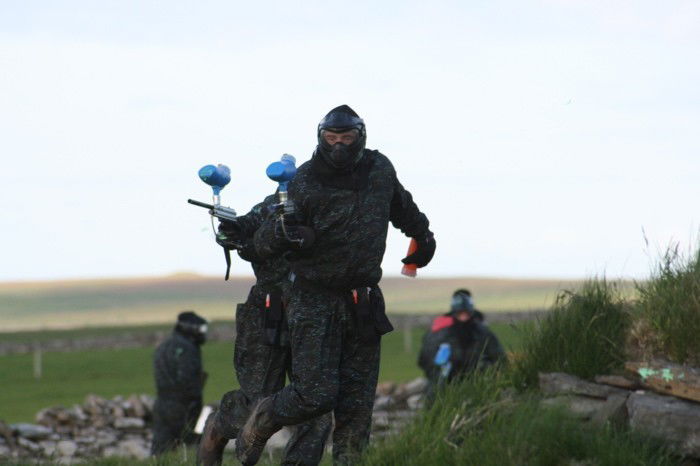 A day's paintball makes for?
A fun team-building exercise or corporate event, A great stag or hen night party, or An unforgettable birthday treat for kids of all ages.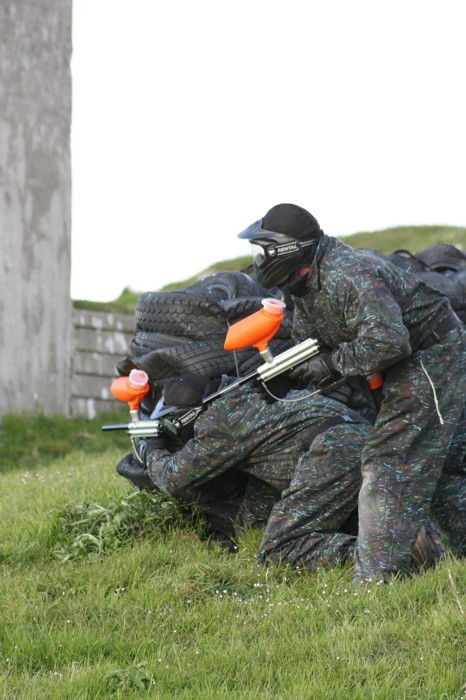 Where are we?
We are situated on the beautiful island of Burray in the Orkney Islands, a short 15 minutes drive from the main town of Kirkwall. The paintball game takes place around the old World War Two gun emplacement and generator sheds at the farm of Northfield where Manchester United's own Sir Matt Busby was stationed during the war years.
What do we provide?
Our customers are given the most up-to-date equipment, training, marshalling and Health & Safety available. All permanent marshals are qualified in First - Aid to ensure your safety. We carry Full Public Liability insurance. All safety gear is provided ( overalls & goggles ) all you need is an old pair of shoes. Paintball is available for any one age 12 and over.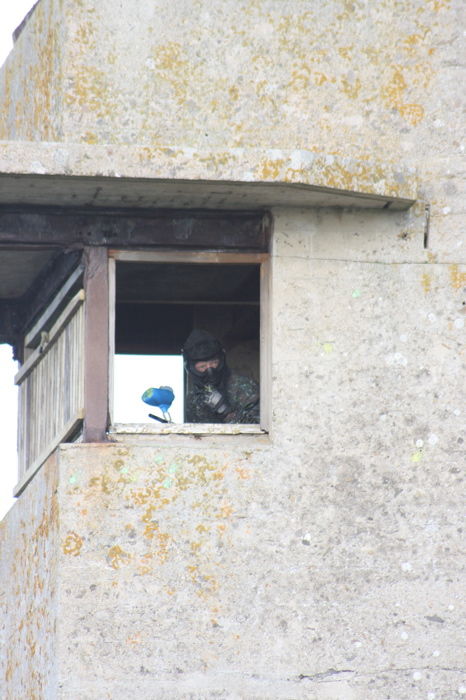 How many competitors do you need?
We need a minimum of 10 competitors and can take a maximum of 20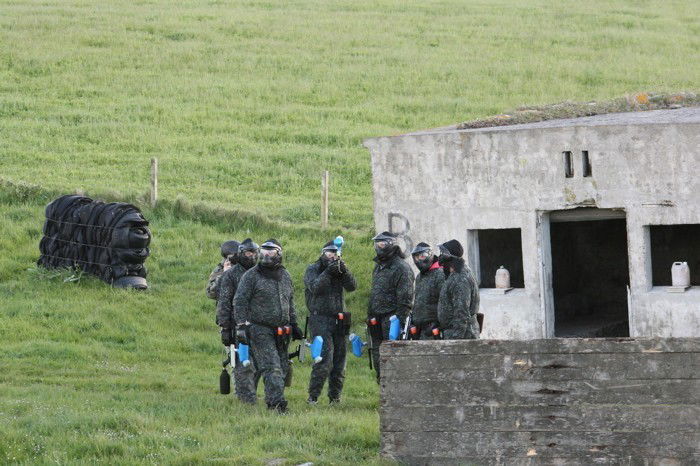 How much does it costs?
The paintballing cost £35 per person and you get 200 free paintballs each, we will give you the chance to buy more paintballs at a cost of £6 per hundred during the 2 hour session if you think you might run out.
To make a booking please:
CLICK HERE to download a

Paintball booking form.doc

CLICK HERE to download a

Paintball parental consent form.doc

(for 15 years and younger

)

E-MAIL (IT/ THEM) TO

magnus.spence1@gmail.com

CLICK HERE to pay a £50 deposit

Pay Deposit
IF YOU WISH TO PAY IN FULL NOW CLICK HERE Pay for Paintball ( Or you can pay individually when you get to the site

We can now accept on site chip and pin card payments with PayPal Here)
IF YOU WOULD PREFER TO MAIL YOUR BOOKING FORM PLEASE SEND TO THE ADDRESS HERE Contacts along with a £50 cheque for the deposit

(please make cheque out to Magnus Spence)
Bookings should be made a minimum of 7 days before the required date and all deposits will be returned on the group's arrival or if the event has been cancelled through no fault of either party no less than one day prior to the event. (deposit is required as it takes several hours to set up each session and covers the cost of doing so)